You need to take your seriously ill child out of town to a doctor that will give them the best care possible.  Where do you stay?
If Grandma lived nearby it would be nice to stay with her, where you know you would have a loving and caring environment.  But she doesn't live there.  It would be great to stay at a Ritz where you know you would have a high quality hotel room and world class customer service.  But who has the money for that?  After a long day of tests and treatments, it would be cool if your child could experience the magic of Disney when they arrive at their "home away from home" that night.  But how could that be possible?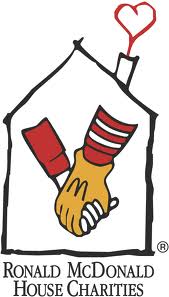 It's all possible at Ronald McDonald House.  "Ritz meets Disney meets Grandma's house."  That's how Sandy Pagnotti, Executive Director of Ronald McDonald House Charities of Baltimore, describes her vision of what the ideal "guest experience" would be for families at the "home away from home" that she, their staff, and their legion of volunteers provide.
It was my privilege to recently spend the day with Sandy and other leaders of the RMHC-Baltimore as they initiated their strategic planning process by creating an ideal vision for the organization.  It was both thrilling and moving to hear the passion that Sandy and the Board leaders have for providing such a caring, magical, and high quality experience for kids and families who are going through such challenging times.
The RMHC – Baltimore is already a wonderful place for families and children; it is an inspiring place to visit.  But the leaders there want it to be even better – more and better space, even more caring, more magic, and even better quality.  They truly created a future vision in the spirit of "if we could have it any we wanted it."
I am not sure how long it will take before the new space they are envisioning is ready with all of the added touches of Ritz, Disney, and Grandma's House.  But I can't wait to visit.  And it better happen soon.  Sandy is so excited that "I don't think I will be able to sleep!"
Ritz & Disney at Grandma's House.  That's what I call making a Mission Impact.
Three ways that RMHC – Baltimore gets Vision Right:
*It's from the Heart.  The leaders asked themselves what they truly care about and how they want to make a difference.
*Its Bold.  It is not a collection of ideas to make small improvements.  It represents a "healthy disregard for the impossible."
*Its Vivid.  I can picture a kid arriving "home" after a day of tests with his frowns turning to smiles as he enters a warm and caring place where people know him, where he can have some fun, and where everything is done in a first class way.