It is an easy trap to fall into.  We are all very busy and tend to focus on the issues that seem to require the most immediate attention today.  And sometimes we don't look out far enough – even six, nine, twelve months – to notice trends of importance.  And then all of a sudden – panic strikes!!!  And last minute panic is usually not very effective.
One of the great tips from one of my mentors is:  "If You are Going to Panic, Panic Early."  This is just one of many excellent quick tips in the book Deadline Busting:  How to be a Star Performer in YourOrganization, by Drs. Jeffrey & Laurie Ford.  The idea in "panicking early," of course, is to get people into a higher level of action when it can actually do some good.  Jeff was one of the great management professors I had at Ohio State and is wife, Laurie, is a management consultant.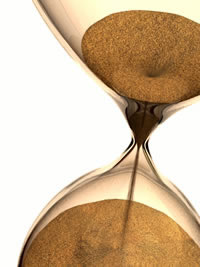 Some of my other favorites from the book:
*"Don't Give Excuses When Things Go Wrong"
*"Account for Interruptions in Your Schedule"
*"Create a Climate of No Complaints"
*"Get Over it, Clean it up, Move on"
Each tip is explained in a quick one-page read.  It's the perfect New Year's Resolution gift (available on Amazon) for your favorite Deadline Buster.  Or, buy one for the office.  You can read one – two tips per staff meeting to help your team improve its performance.
Deadline Busting is an important skill for all of us.  Learn some of these great tips and help your organization make even more of a Mission Impact.