When I saw it, I was shocked.  I'm talking about I. M. Pei's pyramid, sitting in the center of the Courtyard of Napoleon at The Louvre here in Paris.
How did this happen?
To me, it was like a beautiful tattoo . . . . . on the forehead of a gorgeous woman.  Out of place and disturbing.
But what do I know?  As most of you are aware, The Louvre is one of the world's largest and most important museums.  And I am certainly not an expert on art, architecture, or museums.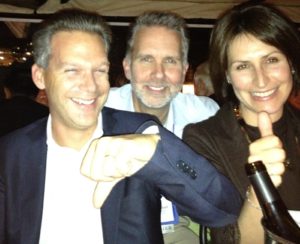 I decided to do some research.  Why would a museum of such historical significance do such a thing?  How could they stray from their mission?
First, I thought, let's hear what the people think.  Maybe my reaction is totally off base.  I decided to research the opinions of Parisians.  What did they think of the pyramid?  Fifty percent of all the people I interviewed hated the pyramid, and fifty percent loved it!  There was no middle ground.  Curious.  What's going on here?  How could there be such disagreement over such an important strategic decision?  Could this be a "mission" problem?
I decided to research the missions of museums.  Why are they here, what do they stand for, what is their intended Aim & Impact?  It turns out that this issue has already been researched.  In his article, "Sixty Museums in Search of a Purpose," Andras Szanto points out that most museum mission statements are vague.  And a number are quite long, including MoMA's 420 words and the National Gallery of Art's 403.
So here's my conclusion.  The vague mission of The Louvre itself, and museums in general, made this a difficult decision to make.  And then, add to that the fact that The Louvre is far more than a museum.  It is an historical landmark, having first been a fortress and then the palace of kings before it was turned into a museum.  I realize that is the basis of my reaction.  I felt like the pyramid desecrated a landmark.  But, looking at The Louvre more like a museum and piece of art itself, I can see how the pyramid adds to its beauty.  And it is beautiful, especially at night.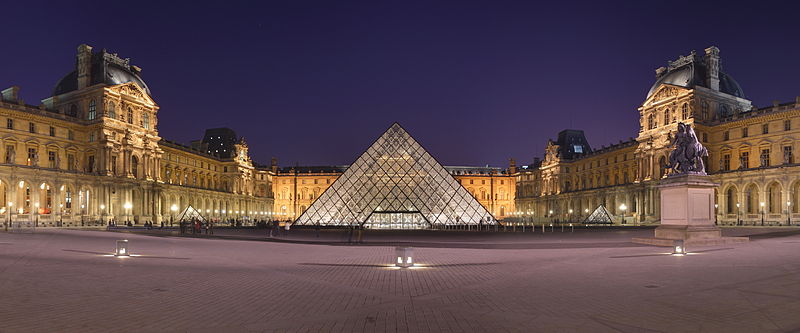 The bottom line.  I think it shows again how important it is to get the Aim & Impact of a mission statement right.  Without that, it makes decision-making difficult and can lead to a variety of opinions on what Mission Impact you are trying to make.
Is your mission clear on the Aim & Impact you intend to make?