The importance of innovation is a major theme today among companies and nonprofits.
In recent months,  The Chronicle of Philanthropy carried a cover story on innovation.  In that article, Amelia Franck Meyer, CEO of Anu Family Services in Hudson, WI was quoted as saying "We're in an environment where it's innovate or die."  Wow.
Here are some recent thought-leadership sources for you to check out to learn more about innovation:
*A great TED Talk by Dan Pallota on how we need to rethink "charity."
*Experts explain how leaders can spur innovation in The Wall Street Journal
*Fast Company's annual listing of the 50 Most Innovation Companies
*Ten year anniversary articles on social innovation in Stanford Social Innovation Review
*Dr. Gary Hamel's bi-weekly Management Innovation e-newsletter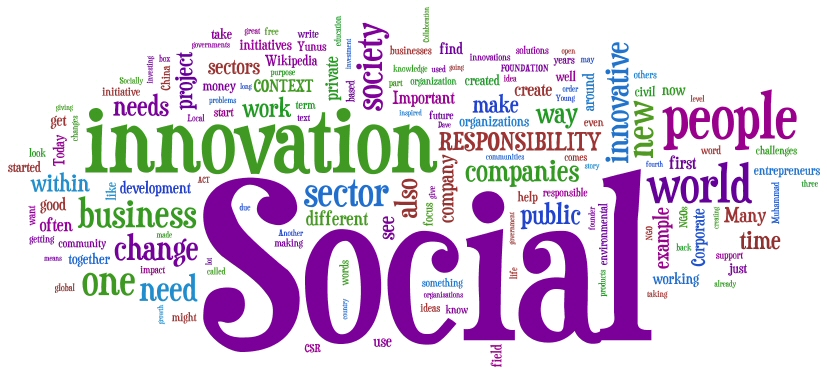 The Smith School of Business at Maryland sponsored our annual Business Summit recently and the theme was "Innovation in an Uncertain Economy."  I had the pleasure of moderating a rock star panel made of up Terri Freeman, President of the Community Foundation of the National Capital Region; Allison Fansler, CEO of KIPP DC Schools; Mike Curtin, CEO, DC Central Kitchen; Jatrice Martel Gaiter, EVP of External Affairs, Volunteers of America; and Greg Cantori, President of the Maryland Association of Nonprofit Organizations.
Each panelist had great examples of innovations in their organizations and the nonprofit world.  One of the main themes from the panel was the need for both funders and nonprofits to take more risks, to experiment, and to try new models of services.
Risk and experimentation are not new in the nonprofit world.  But in today's environment, we need to do these things far more often if we are going to be truly innovative.  Here's an example of the mindset at Nike, listed as this year's Most Innovation Company by Fast Company:
"'Really cool stuff can come from the opportunity to test without constraints.'  And that, in sum, is innovation, Nike-style: a messy, exhausting process culled from myriad options and countless failures."
Risk, experimentation, and a tolerance for failure – they all lead to innovation and enhanced Mission Impact.  What's your latest experiment?