One of the first things I do in a strategy consulting engagement is to encourage organizations to create ways to meaningfully involve stakeholders in the process.  Often I get responses like:
"We already know what they think."
"We just don't have the time."
"Huh?  Why would we do that?"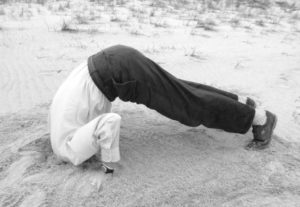 We use the term "stakeholders" to refer to any person inside or outside of the organization who feels they have a "stake" or part ownership of the organization. People who feel this ownership can be vital to a strategy process:
*They are a source of valuable ideas on how to guide the future of the organization.
*If involved early on, they can be extremely valuable in the implementation phase of the strategy – whether that's raising money, promoting awareness, or recruiting volunteers.
*It's their organization too.  The Board and Staff represent the interests of all stakeholders, and there is no better way to represent their interests than by inviting involvement.
Stakeholders can include donors, staff, volunteers, clients, potential collaborators, community leaders, and more.  Each organization's list of key stakeholders is unique.
It is ideal to have representatives of various stakeholder groups actually participate as full members of the strategy development group that does the bulk of the strategy work.  In addition, stakeholders can provide input through interviews, focus groups, town hall meetings, surveys, etc.  The key is to provide opportunities which feel meaningful and to actually use the input you receive in the strategy process.
A much larger point about involving stakeholders is that is not just something that should be done every five years when you are creating a new strategy.  Stakeholder involvement is something that organizations should do systematically all through the year.  We really need to think of stakeholders as "co-owners" and to give them the opportunities to meaningfully participate in their organization.  It's the right thing to do and it's the smart thing to do.