I have heard six different commencement speeches during the past couple of days.  They were all very good, but the best one was from an undergraduate student (now a new graduate) from the Smith School of Business at Maryland, Manas Kulkarni.
The theme of Manas' message was "Now Let's Go Fail."  You can hear the entire speech at this link and fast forward to the 54 minute mark.
Some of the great thoughts and sound bites: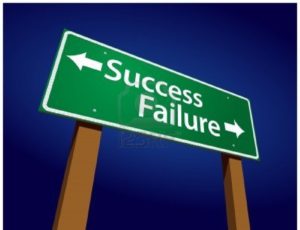 *Failure is not necessarily the opposite of success
*Failure and Success are "two points on the same learning curve"
*Failure can help accelerate success
*We should actively try and fail – this is a means to achieving and appreciating success
*When we embrace and understand failures, we can use the understanding to seize success
About a year ago I wrote this blog entitled "We Celebrate Noble Failure."  But I like the way Manas says it even better.  We need to transform our relationship with failure if we are going to innovate and achieve even higher levels of Mission Impact for those we serve.
In a few weeks, Manas will start his new job with Teach for America in San Francisco where he will be teaching math to kids in the inner city.  I have no doubt that he will experience failures, but I am totally confident that he will be a great success – and those children he teaches will be the great beneficiaries of that success.  Good luck Manas!