The basic question is this – if you want excellence, awesomeness, fantastic performance from your team/organization then what do you need?
Talent & Teamwork.
Both of these aspects of performance are appreciated, but I am suggesting that the way in which they complement one another is underappreciated.
Some organizations tend to go the Talent route.  "Let's just hire the most talented people and it will all work out."  (New York Yankees, perhaps?)
Others value Teamwork.  "As long as we get our people to work effectively as a team, we will pursue excellence."  (My Beloved Pittsburgh Pirates from 1993 – 2010, perhaps?)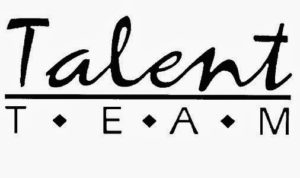 The fact is that we need both to be excellent, fantastic.  Teamwork will not make up for Talent and Talent will not make up for Teamwork.
When you find a team – whether in Sports, Business, or Nonprofits – that exemplifies both, then you find winners.
What are the specific lessons here?
You need to invest in talent!  Yes, I mean paying fantastic people well in order to attract and retain them.  I know that this does not get my nonprofit brethren very excited, but it is a reality that you – and your Boards – need to accept.  The most talented people can do "good works" in many places.
You need to invest in developing teamwork!  And it does not just happen by sponsoring a quarterly Happy Hour or having a cake once a month to celebrate birthdays.  You need to take the time to develop teamwork behaviors and to create a culture of effective teamwork.  It will take time that you do not have, but you need to do it anyway.  Check out this blog for suggestions.
When your team is about to be eliminated in whatever your definition of the "championships" are, then you want to have the effective teamwork to know who to pass the ball to in the last seconds who has the talent to make the final shot and, ultimately, take you to victory. That's a Mission Impact.