Entrepreneurs – whether they are for-profit or not-for-profit focused – have this question as one of their main challenges.  Many for-profit entrepreneurs come up with a new, cool product or service – but there is no market.  There is no one who will actually pay for it.
The not-for-profit entrepreneurs are fantastic at coming up with new, innovative programs that will make a difference.  But the question I have pushed not-for-profit colleagues on for decades is "Great, but how are we going to pay for it?!?"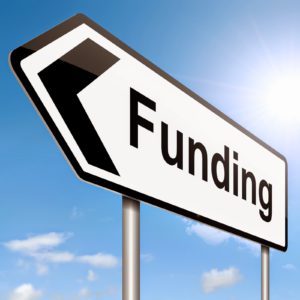 "We'll just do more fundraising."
That might be the answer.
If you are a Board member and you want the organization to raise more money, then we are going to start with you.  And that means having you give more and ask more frequently and ask for bigger gifts.
If you are a program staff member and you want the organization to raise more money then we will also ask you to increase your annual gift.  And we might need to redesign your job so you can devote some time to helping raise money for your new ideas.  Fundraising needs to be the "work" of the entire organization.
As I have written before ("Give Your Strategy a Tune-up"), the three fundamental strategic questions are:
*What programs/services do we want to provide to make a Mission Impact?
*How will we staff our organization?
*How will we fund our organization?
That last question deserves as much creative thinking, or more, as the others.  It may not be the most "fun" of the strategic questions.  But if we can't figure out how we are going to sustainably pay for our programs, services, and staff – then we won't make any impact at all.
Maybe the answer is more fundraising.  But maybe it is also more fees for service.  Or collaborating on costs with another nonprofit.  Or closing down an "okay" program for one that has much more promise.  (FYI – the answer is probably not a golf tournament or bake sale.)
Regardless, we have to figure out how to fund ourselves.  We are not the U.S. Congress.  We can't just print more money.  We need to earn our way along.  And that is actually one of the things I love most about working in the not-for-profit sector.