You know it's something you should spend more time on, but it gets put on the backburner.  This blog is dedicated to encouraging you to take "nurturing stakeholders" from your "C" list and moving it up to your "A" list.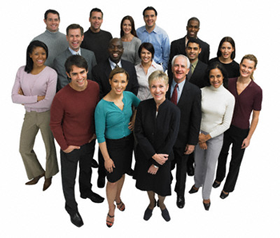 We all know how important it is to have strong relationships with our stakeholders, whether they are donors, board members, volunteers, alumni, people who use our services, staff, community leaders, etc.  Nonprofits do not have "shareholders" as owners.  But the closest thing we have to "owners" are our stakeholders – and we owe it to them to keep them updated on what we are doing and to regularly get their input on our activities.
And this should not just happen every three – five years when you are doing your new strategic plan.  It should be an ongoing, regular process.  You don't have to wait until it is strategy time to do a survey, hold a town hall, run some focus groups, or have some individual meetings to share what is going on and ask for input.
I know one CEO who makes it a point every week to have at least one lunch/coffee with one or more stakeholders.  Taking this personal time means the world to people.
Who are the most neglected stakeholders?  I would be interested in your nominations, but I find that it is often past board members.  They finish their term and we don't know what to do with them.  How about asking them out to coffee every now and then?  If you have a national board and that is unrealistic, then maybe you do a special email message just to past board members two or three times a year – and not just when you are ready to ask them for money.
Our stakeholders are our core.  We could not exist without them.  And some day you are going to need them more than you realize.  I say it's time to put stakeholders on the "A" list.