As regular readers of this blog know, I advocate setting Almost Impossible Goals as a way to drive innovation and creativity for individuals, teams, and organizations (read here for further info).
A question I am often asked is, "We have been working on this goal without much progress, how much longer should we try before declaring it Fully Impossible (versus Almost Impossible)?"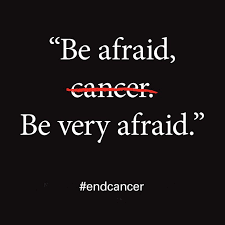 First, once you think and feel that the goal is Fully Impossible, then it is time to restate the goal – either with a longer timeline or a smaller magnitude.  This is because once you think and feel that it is Fully Impossible, you will not try as hard – which is part of the point.
However, I encourage you not to give up too soon!  If you are not making the progress you want, that simply means that you have not yet invented the way to make it happen!  Even four years into a five year goal, you may invent something new and amazing that will help you accomplish the goal – or at least get really close.
The point is, none of us can predict the future.  We have no idea of what we are truly capable of.  So let's keep our minds open as long as we can.  If we get to the end of the time we set for accomplishing the goal and we don't make it, then let's see what we have learned, be proud that we tried hard, and set a new goal for the future.
In 1970, Congress set a goal to cure cancer by 1976 as a fitting way to celebrate the bicentennial.  And they put a lot of funding behind it.  While we have not fully accomplished the goal, we have made great progress in cancer treatments.  Many people are alive today due to those new treatments.  And, there are thousands of people across the country who have not given up and are still working tirelessly to cure cancer.  I greatly appreciate their relentless effort toward the goal.
Be careful not to declare your goal Fully Impossible too soon.  And if you don't make it, get recharged to continue the pursuit.  Lives might not depend on it. But then again, maybe they do.