The end of the semester is upon us at the University of Maryland, where I am co-teaching a graduate course on Nonprofit Fundraising with my colleague,  Dr. Bob Grimm.  Part of the course involves student teams going out into the community to visit with nonprofit organizations and do a full evaluation of their fundraising program.  I have been reading the final reports and one main theme jumps out.  Nonprofits need to:
Invest More in Fundraising!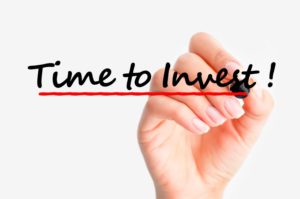 The theme of our course is "No Money, No Mission" – and I know we all agree with this.  But our student teams are finding that most of the nonprofits they have evaluated can do MUCH more to raise more money for mission if they devote more resources to fundraising.
More Staff.  There seems to be a reluctance to hire more staff and devote their efforts to fundraising.  Perhaps this is due to concerns for overhead.  If so, organizations should check out The Overhead Myth web site for ideas on making the case for this.  More time spent – especially on major gifts – can be a big payoff for most nonprofits.
More Board Involvement.  Based on the small sample of nonprofits, Boards can be much more involved in giving and asking for gifts – especially making personal asks.  Training, of course, will be needed for this.  But, we need Board members going out to the community to represent the cause and ask for support.
We are not going to make significant increases in the funding that nonprofits desperately need without investing the resources needed.  We simply cannot make more of a Mission Impact without the funding.