You know you have a brilliant strategy – but it is not working.  What's up?
There are a myriad of reasons why excellent strategies are not implemented effectively.  Here are two basic pitfalls that you can avoid.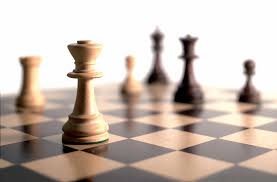 #1.  Undercommunicating the Strategy.  John Kotter, in his classic book,  Leading Change, says that leaders very often do not communicate their vision and strategy for the future nearly as often as they should.  The strategy and vision are so clear to them that they don't think they need to talk about it more.  As a leader, you should take frequent opportunities to remind everyone in the organization of your future and how you plan to get there.
#2.  The Strategy is too Complex.   You need to be able to communicate your strategy simply – not in a five inch thick binder.  D.J. Collins and M. G. Rukstad discovered this problem when they researched a wide variety of companies, which was reported in Harvard Business Review a number of years ago*:
"Leaders of firms are mystified when what they thought was a beautifully crafted strategy is never implemented. . . .  They fail to appreciate the necessity of having a simple, clear, succinct strategy statement that everyone can internalize and use as a guiding light for making difficult choices."
There are many other reasons why your great strategy may not be implemented well, but avoid these two common errors and you will stand a much better chance at making a significant Mission Impact.
*D. J. Collins & M. G. Rukstad, "Can You Say What Your Strategy Is," Harvard Business Review, April 2008.