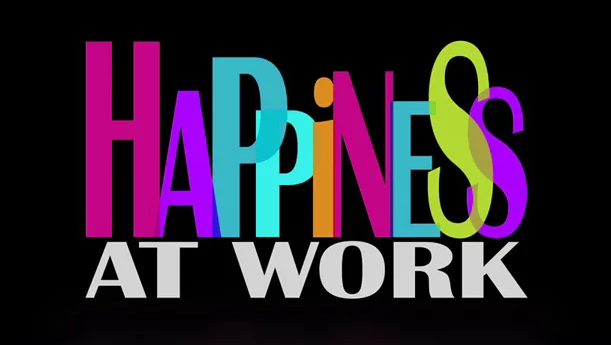 Can too much of a good thing be bad for you?
Yes – suggests Annie McKee, author of How to Be Happy at Work*.  She identifies three "traps" that successful people often fall into at work – success strategies that go too far.
*The Ambition Trap.  A laser focus on success – especially when combined with competitiveness to be the best – can actually be a trap for the high achiever.  While there is nothing wrong with ambition, the trap can occur when it is focused too much on "me" rather than having ambition for an entire team or organization.  If you find yourself isolated and unhappy at work, then you may have fallen into this trap.
*The "Should" Trap.  Are you pursuing what you really want in your work life or doing what you (or others) have told yourself you "should" do with your career?  This could lead you to falling into the "should trap."  In addition, what "shoulds" exist in your workplace – i.e., behaviors you "should" follow?  While a strong culture is often recommended as a trait for a successful organization, there are sometimes "shoulds" that constrain our individuality and leave us feeling a lack of self-expression.
*The Overwork Trap.  Overwork is an epidemic for many executives.  The reward for overwork is often positive feedback from co-workers, clients, and supervisors – which can be addictive.  Yet – it robs us of time with family and/or other non-work interests. In time, it can be destructive if not managed.
Especially when combined, these traps can make a person quite unhappy in work and life.
McKee suggests that the first step in breaking free from the traps is to accept the idea that – You Deserve Happiness at Work!  Next:
*Re-examine Your Personal Purpose in Life.  Update your personal mission and re-examine how it can be connected to the work that you do.  Reminding yourself of this connection can be very helpful for happiness and personal motivation.
*Maintain Focus on a Hopeful Vision for the Future.  Create a vision for what your life looks like, ideally, in the future and how that connects to a successful vision for your workplace.  Keeping a focus on this as you encounter challenges can positively impact your happiness.
*Nurture Friendships at Work. The old school notion that the workplace is not the place for friendships is – slowly – fading away, especially as more and more research shows how vital friendships are for engagement and productivity at work.
You deserve happiness at work!  If you don't have it then consider if you are falling into one or more of these traps and use some of the proposed solutions to help you break free.  You deserve it!
*This blog is based on: "Happiness Traps," Annie McKee, Harvard Business Review, September – October 2017, pp. 66 – 73