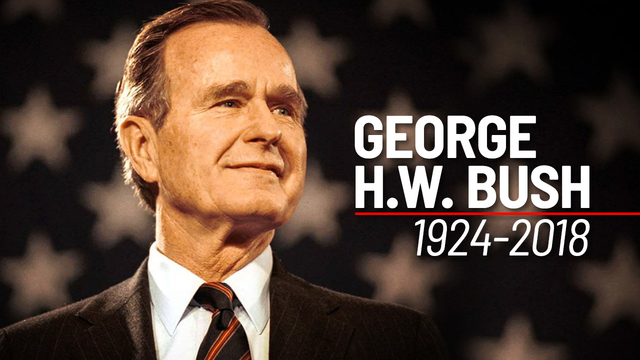 This is not a political blog.  In fact I never voted for him. But I have always appreciated his leadership style.
I have been paying special attention to the commentary – both written and spoken in public – about President George H. W. Bush while he was remembered at his death.  Here are some of the words that stood out for me:
Honorable
Integrity
Noble
Character
Generous
Kind
Gentleman
Civil
Decency
Compassionate
The Wall Street Journal said his funeral was a "Show of Class."
What kind of leader do you want to be?  How do you want to be remembered?  I'm not saying we all want to be exactly like him.  But President George H. W. Bush provides us with an example to consider as we choose the kind of leaders we want to be.  Thank you Mr. President.