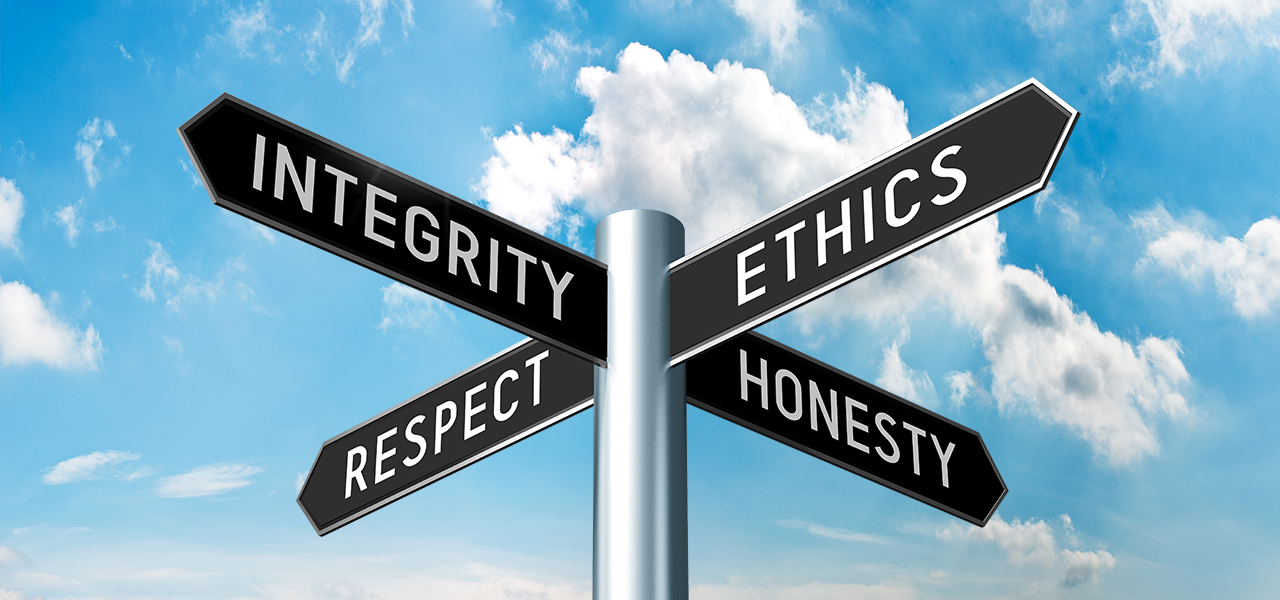 Few people spend their lives purposing thinking about how they can violate the law and/or ethical standards for their own gain.  Yet – well-meaning and well-informed people are ethically malleable; they can end up making lapses in judgement.
And this is not just confined to the business world.  Nonprofit leaders are certainly subject to these breakdowns in decision-making.
What is needed are organizational cultures which encourage ethical behavior.  A recent article in Harvard Business Review* suggests that we keep these things in mind as develop a positive organization culture:
*Explicit Values.  Organizations should have Mission & Values statements that clearly articulate what they stand for.  Our values statement at the Robert H. Smith School of Business, for example, states:
           We do the right things the right way.
           We embrace challenges and opportunities.
           We have a collective passion for excellence.
Of course, it is not just enough to have these posted on the walls of a building (which we have), they must be lived out and exemplified by leaders at all levels who set the tone for an organization.
*Thoughts During Judgement.  All too often the judgement that people are wired for is "Is this an effective action (financially or otherwise) and is it legal?"  In an ethical culture, people ask "Is it the right thing to do?"  Leaders throughout an organization need to role model this as they facilitate decision-making discussions so that it will permeate the culture.
*Incentives.  Certainly, care must be taken to remove temptations to take unethical actions when creating financial incentives – especially when they will obviously set up this dynamic (the Wells Fargo "eight is great" motto comes to mind).  But leaders should also pay attention to non-financial incentives – particularly recognition and praise.  It "feels good" to work in a place where ethical values are embraced.
*Cultural Norms.  This is the bottom line of creating a strong ethical culture.  While certainly top leaders need to set the tone for this it is also vital that leaders at all levels – especially in the middle – role model the organization's values.  This includes discussing values when making decisions, highlighting direct reports who do the "right thing," and confronting others who violate the values.
*Hiring.  Figuring out the best person to hire is important, but this is also an opportunity to make sure people understand the culture.  Talk about the organization's values during interviews and provide examples of how employees have role modeled those values.  Explain that your values are more than a poster on the wall.
Creating and sustaining an ethical culture is, perhaps, one of the most important responsibilities of leaders at all levels of an organization.  This takes persistent action, but the positive payoffs are immeasurable.
Epley, N. & Kumar, A.  "How to Design an Ethical Organization," Harvard Business Review, May – June 2019, pp. 144 – 150.