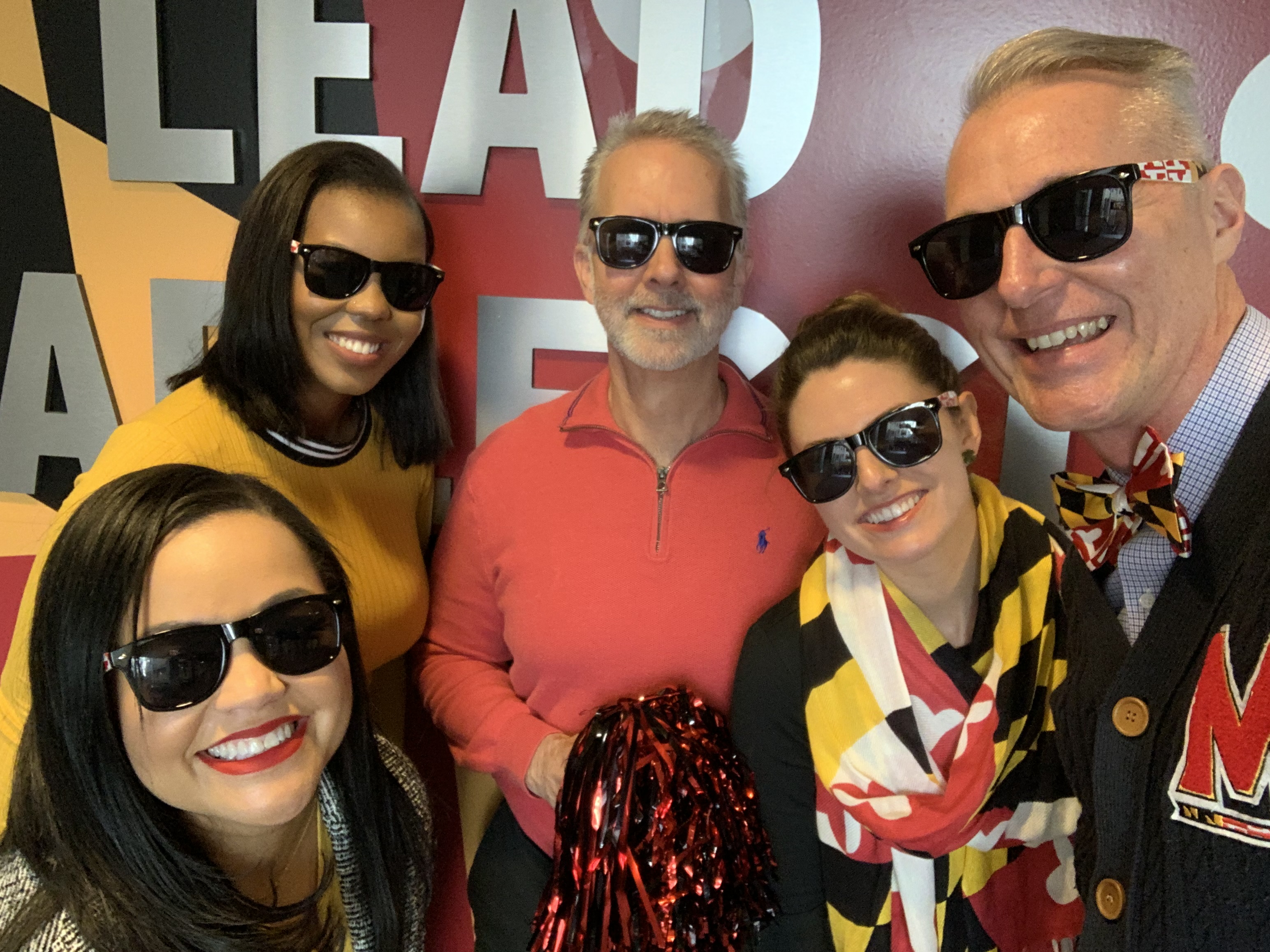 With respect to an issue related to COVID-19, a colleague recently emailed me "Thanks for your leadership on this."  My immediate reaction was "I don't really feel like I'm leading anything.  I feel like I am riding in a whitewater raft – and the waves are treacherous!"
The current environment is a lot like a whitewater raft voyage:
*Lots of unknowns – who knows what is around the next corner?
*Ups and downs – excitement after one challenge is met, but then there is another one ahead.
*Everyone on the team is needed to help steer – one person cannot do it alone.
We have a fabulous Executive MBA Staff Team at the Robert H. Smith School of Business at University of Maryland, which I am very fortunate to be a part of.  While everyone on the team reports up through me, they are all steering the whitewater raft we find ourselves in.
During a recent challenge, I sent out a note to the group with my idea on how I thought we should proceed – and then we met.  Perspectives were shared that I had not thought of.  Through dialogue, we came up with a decision that none of us had in mind when we walked in the door to meet.  I thought this was so very cool.  How did this happen?
Aside from the fact that it is a group of great individuals, I looked back at notes from our staff retreat this past summer where we listed our "Behaviors to Support Our Success" and three of them jumped out to me:
*Effective Communication – which included Open Lines of Communication with One Another
*Willingness to Collaborate
*Be Fun & Light-hearted
These are aspirational and we can always do better.  But if we continue to remember these ideas, and our other norms, I think we can successfully navigate the unknowns ahead.  For me, I need to remember that it is not my job to have all the answers, but to facilitate group problem-solving.
We need to trust one another and hold on – there are more rapids ahead!