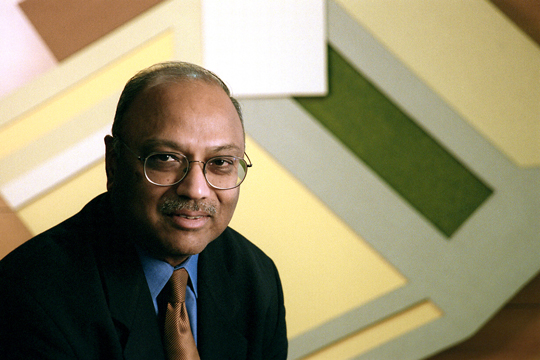 C. K. Prahalad (1941-2010) was a brilliant professor, consultant, and business leader. The other day I came across an old article he wrote in Harvard Business Review – these ideas are timeless:
*Understand the importance of nonconformity.  Leadership is about change, hope, and the future.
*Display a commitment to learning and developing yourself.  Leaders must invest in themselves.
*Be ready to invest in other people.  Help others realize their full potential.
*Learn to relate to those who are less fortunate than you.  Good leaders are inclusive.
*Be concerned about due process.  People want fairness and they want to be heard.
*Remember that you are part of a very privileged few.  That's your strength, but it is also a cross you carry.  Balance achievement with compassion and learning with understanding.
*Expect to be judged by what you do and how well you do it – not by what you say you want to do.  At the same time, a bias for action must be balanced by empathy and caring for others.
*Be conscious of the part you play.  Be concerned about the problems of the poor and disabled, accept human weakness, laugh at yourself – and avoid the temptation to play God.
*Leadership is about self-awareness, recognizing your failings, and developing modesty, humility, and humanity.
It's a great list and sets a high standard to judge ourselves by!  Good luck on your aspirational journey to great leadership.
Taken from "The Responsible Manager," C. K. Prahalad, Harvard Business Review, January – February 2010, p. 36.