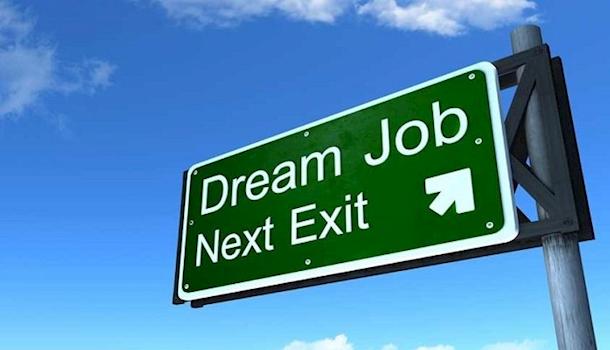 You want a new job.
But maybe you can actually change your job without getting a "new" job – it's called "job crafting."
The idea – invented by Dr. Jane Dutton* at the University of Michigan – is that you can make changes in some aspects of your current job so that it is more engaging and meaningful for you.
One way to look at this is that you make changes at the "margins" of your job.  For example, if there are certain tasks that you enjoy more than others, perhaps you have a conversation with the boss about doing more of one type of task than another.
Or maybe you add completely new tasks.  I was coaching an executive once and many of his assessments showed he had interest and talent in strategy.  "But I'm not on the company strategy committee."  I suggested "Have you asked?"  He was happily surprised that the company took him up on the offer and it was a win-win.
Using assessments, such as the Clifton StrengthsFinder or the Reflected Best Self exercise, can help you identify talents and tasks that you find most fulfilling.
Obviously, "job crafting" is not the answer to every situation.  If you are seeking a big bump in compensation or a new culture fit, then an actual new job is what you need.  But sometimes, reframing your current job can be very helpful.
Crafting your job in a way that you are doing more tasks that you love and are good at can be a win-win for you and your employer.  Try out changing your job without getting a new job.
*Dutton, J. and Wrzesniewski,  "What Job Crafting Looks Like," Harvard Business Review online, March 12, 2020.