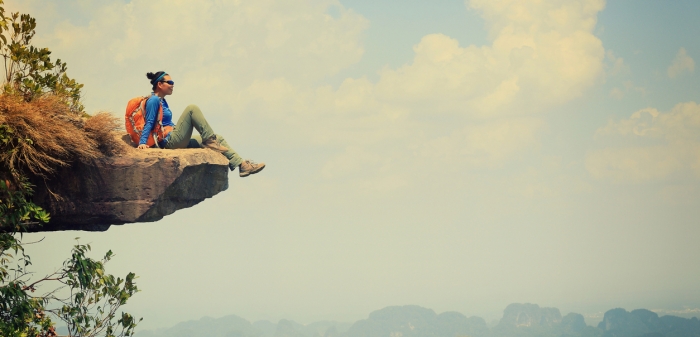 Who do you want to be in five years, ten years, or even longer?
We are more used to people asking us what job will want in the future, rather than asking "who we want to be."  But who we are in the "process of becoming" actually precedes what we will do.
An important first step in creating your Future Self is to adopt a Growth Mindset as explained by Dr. Carol Dweck in her great book, Mindset (see more here).  We have to believe that we are able to change and to develop new capabilities.
This belief that we cannot change – called a Fixed Mindset – is also referred to by Dan Gilbert in his TED Talk as the "end of history illusion."  This is the idea that, in our minds, our personal history has ended now – we cannot change; this is the end of our history as we know it.  We need to work past this to become our Future Self.
Next, with the Growth Mindset established, it is time to dream of what we want to be – ideally – in the future.  Think of every aspect of what and who you are inspired to become.  Of course, your dream has to be rooted in reality to some extent.  One way to do this is to take an accounting of your natural talents by, for example, completing the Clifton StrengthsFinderTM assessment and/or complete the Reflected Best Self Exercise.  See here for more information on both.
Once you have this picture of your Future Self, you can create a new story or identity narrative for yourself.  This is the story you tell yourself and others about who and what you intend to become.  One productive way to think of ourselves is as a "work in progress" toward that Future Self we are pursuing.
Once you have fully developed your Future Self and your identity narrative, it is then time to match your behaviors and actions to your future.  I suggest setting specific goals and milestones that will take you on the way.  See here for some goal-setting tips.
You can be a new and different version of who you are today!  The key is to first dream it and then step out to become it.  This will then open up new exciting opportunities for what we can do.
*Some ideas for this blog are taken from "Take Ownership of Your Future Self" by Benjamin Hardy, Harvard Business Review Online, August 28, 2020.