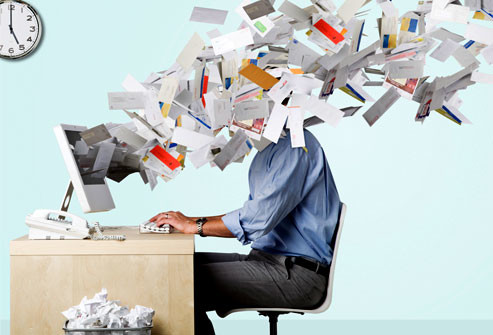 We all know that email is out of control.
A recent online Harvard Business Review article has some very good ideas on how we can all create a more "compassionate" email culture in our organizations.  Here are some of the authors' tips:
*Consider if everyone really needs to get this email.  Cut your list if not.
*Be clear, specific, and to the point.
*Consider if this topic should be a phone call or meeting instead of an email.
*Be conscientious about timing.  Emailing outside of the typical 9 – 5 work day can be distracting.  Alternatively, you could write your email early and then keep it in Draft to send later or use the Schedule Send feature in most email systems.
*Respect the Out of Office message.  If you get such a message from a colleague, then don't resend while they are away.  If you set one up yourself, then don't undermine yourself by responding too soon before you are supposed to be back.  Again, write Drafts or use Schedule Send.
*Use BCC appropriately.  It's best used in large group emails in which communications between the recipients is not necessary.  If you use it in this case it eliminates the potential problem of someone hitting "Reply All" inappropriately and clogging everyone's email box.  But – you need to clearly state in the email to whom this is going so people understand.  For example, I often use a BCC and then start my email: "Greetings Cohort 21 Executive MBAs & Executive Coaches" – no mystery on who is getting this.
Share this list with others in your organization and let's get more compassionate about our emailing!
*Ideas for this blog taken from: Landry, A. & Lewiss, R. E.  "What a Compassionate Email Culture Looks Like," Harvard Business Review online, March 16, 2021.