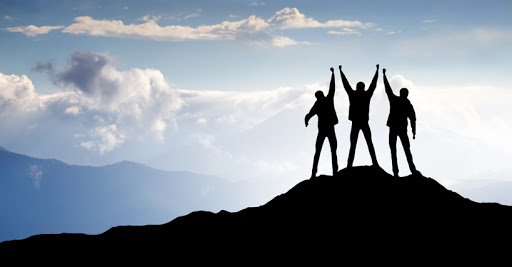 Building a more resilient team has never been more important.
Recent research reported by Harvard Business Review gives us some insights on how to do that more effectively.
What does a "resilient team" look like, anyway?  Here are the four characteristics from the research:
*Candor:  They have open, honest dialogue and feedback with one another.  They can speak the truth to one another.
*Resourcefulness: They pull together to come up with creative solutions to challenges.
*Compassion & Empathy:  They truly care about one another.  They are more interested in team success than individual accomplishments.
*Humility:  They ask for and receive help from one another.  They don't let their egos get in the way.
Here are seven actions the authors suggest that we can use to build more resilience in our teams:
1.  Candor Breaks.  If there is an "elephant in the room" that everyone is ignoring, any team member can call a "candor break" to cut through the junk and ask everyone to get their real thoughts and feelings out.
2.  Independent Observers.  Every now and then invite someone in who knows good teamwork and ask them to provide some feedback for improvement.
3.  Story Sharing.  Often called "personal history" sharing, this is a great way to get to know one another at a deeper level.  Each person provides an overview of their highs and lows of their life's journey thus far.  This can build compassion and empathy.
4.  Owning Challenges.  Team members willingly express their concerns or fears if they have them; and they own the challenges being faced.
5.  Show That You Care.  Careful attentive listening is the best way for leaders to make sure that their team members know that they care about them.
6.  Temperature Checks.  At the beginning of meetings, ask people to provide a quick check on their energy level on a scale from 1 – 5.  If someone is a "1" or "2" then probe deeper.
7.  Commit to Building One Another's Resilience.  Team member's commit to proactively building the resilience of the team as a whole and each person.
Even though we will (hopefully) be through this pandemic soon, resilient teams across an organization are key to an organization's success and will continue to be important.
*Ideas for this blog taken from: Ferrazzi, K., Race, M-C, & Vincent, A.  "7 Strategies to Build a More Resilient Team," Harvard Business Review online, January 21, 2021.