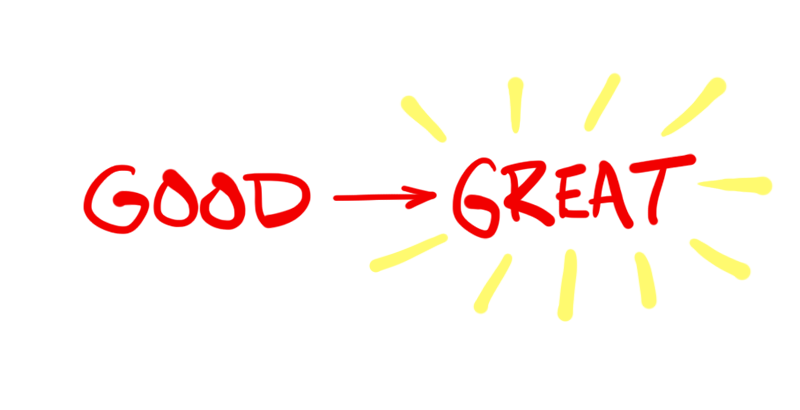 "Good is the enemy of great" Jim Collins famously wrote in his superb book, Good to Great.
Collins points out that it is so easy to settle for "good," that many people and organizations never become "great."
Collins makes an excellent point, but the relationship between "good" and "great" is actually more complex.  Consider the personalities of the Perfectionist and the High Achiever.
Perfectionist: "Everything must be excellent."  Is this you?  While this is an admirable intent, it has drawbacks.  The fact is that many projects and tasks can be done "good enough."  If you spend time trying to make everything Great, then you will get a lot less done.  Not everything needs to be wrapped up with a pretty bow.
High Achiever: "Speeding through my to do list."  Okay, you Get Stuff Done.  Once again – admirable.  No one will complain about your work, because you will make sure it is "good enough."  But – no one will be thrilled either.  Nothing you do will be amazing.  And people love amazing.
The Answer: You need different standards for various projects and tasks.
Talk with your team, your boss, and those you serve.  Find out what they really want and need.  Set agreed upon standards.  Identify projects that – if you do a SuperFantastic job – will propel you, your organization, and/or those you serve to much higher heights.  Focus on those.
You definitely don't want to settle for Good, if Great is possible and important.  But you need to know when the time is right to really go for it.