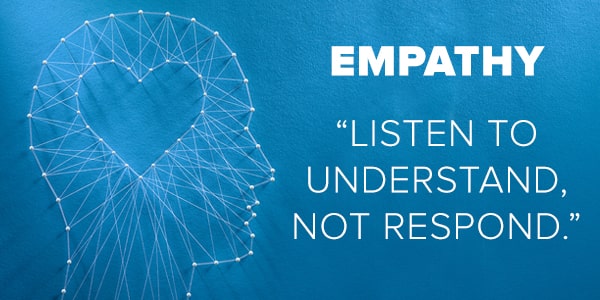 Breaking News!  Leaders should be more humane!
For years, many of us have promoted the idea that effective leaders need to be compassionate and empathetic – humane.  Others have held onto the old idea that you cannot be an effective leader without being "tough."  "Nice guys finish last."
Happily, these old ideas about the effective "tough guy" (and they meant a male "guy") are evaporating.  Recent research reported in Harvard Business Review suggests that employees with leaders who demonstrate wisdom and compassion are more productive and engaged.  Their job satisfaction is 86% higher than employees whose leaders do not demonstrate these qualities.
If you have recently awakened from this former way of thinking, here are some ideas from the HBR article that you can use to become a more "humane" leader.  Feel free to forward this to others you think could use the tips!
*Remember the Golden Rule: "Do unto others as you would have them do unto you." I have also heard of the Platinum Rule: "Treat others the way they want to be treated."  Let's put ourselves in others' shoes.
*Ask "How can I be of benefit."  Before you meet with someone, think about what they may be going through and how you can contribute to them – not just how you can get from them what you want.
*Stretch people to see their potential.   Give people "growth assignments" that match their talents.  Support them, coach them, and provide safety nets so any failures become learning experiences.
When we express our compassion and humanity, we are bringing our authentic selves to work.  This is more empowering and fulfilling for us as leaders.  It has the added benefit of being much better for the well-being of our teams and the effectiveness of our organizations: a triple win!
*Ideas for this blog taken from: Hougaard, R. & Carter, J.  "Becoming a More Humane Leader," Harvard Business Review online, November 23, 2021.