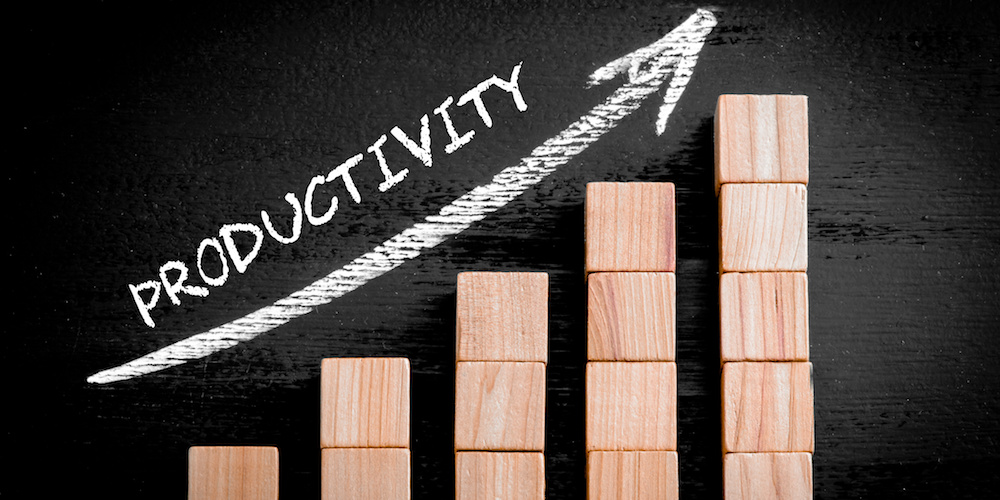 Top leaders are always looking for ways to improve productivity.
Research reported in Harvard Business Review suggests that there are three categories of habits that the most productive people carry out:
1 – Prioritize Work Daily with Specific Objectives.
Organize your day according to your priorities and set specific objectives for each meeting on your calendar
Send out detailed agendas before each meeting
Create outlines using a logic chain before you write anything of length
2 – Develop Techniques to Manage Overload. 
Delegate, delegate, and delegate more – this helps your team grow and saves you time
Don't overbook your calendar so you have time for the unexpected
Only check your screens hourly vs constantly
3 – Manage Communications & Meetings. 
Schedule meetings for as short a time as possible; not every meeting needs to be an hour
Conclude every meeting with a list of next steps and who is responsible
Prioritize responses to email and phone messages to the most important people. Not everyone needs an immediate response.
Interestingly, the HBR research showed that working longer hours, did not necessarily make people more productive.  It was working smarter.
The research also showed that productivity increases as we age.  So, we can all learn!  Try out some of these new habits and refine the ones that work for you.  As you improve your productivity you will be making even more of a Mission Impact.
*Ideas for this blog taken from: Pozen, R. C. and Downey, K.  "What Makes Some People More Productive Than Others," Harvard Business Review online, March 28, 2019.