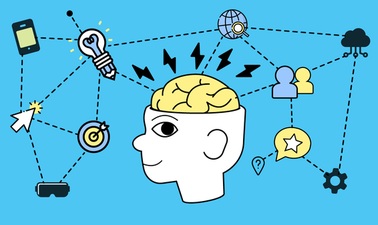 Here's a good new year's resolution to add your list: become a better strategic thinker.
In a survey of more than 10,000 senior leaders, 97% said that being strategic was the most important leadership behavior needed in their organizations.
In the same survey, 96% of the leaders said they did not have the time for strategic thinking.
How can you make more time to be strategic?
1 – Give up your "busyness" as a status symbol.  Count this a second new year's resolution which supports becoming a strategic thinker.  "Busy" does not equal productive.  Reduce your "urgent list" with these tips.
2 – Improve your productivity.  Check out this recent blog which details ways to focus your time on what is really important.  Hints: it includes more prioritizing and delegating.  Also stop trying to multitask.  By being more productive and allowing yourself to not be "constantly busy," you are setting yourself up for the next step.
3 – Block one hour on your calendar every week for Strategic Thinking.  And keep this hour sacred.  Treat it as your most important hour of the week – delay everything else.  Start the hour by asking yourself: "What three big goals could transform our future if we were able to accomplish them?"  Ask the question anew every week.  This will set you on the path for thinking strategically.
Strategic Thinking does not require a weekend retreat of solitude once a month.  Giving yourself weekly windows to start your strategic engine will spark creativity and innovation.  In this way, you will make more of a Mission Impact.
*Ideas for this blog taken from: Clark, D.  "If Strategy Is So Important, Why Don't We Make Time For It," Harvard Business Review online, June 21, 2018.