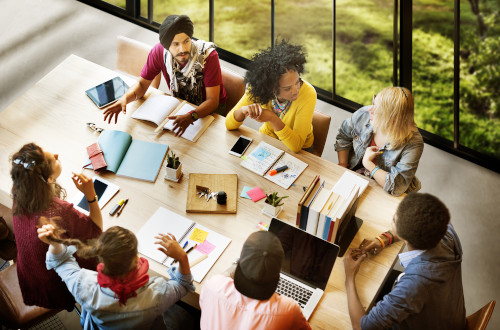 The Great Resignation has been a wake-up call for many employers.
What are you doing to retain your best employees?
A recent article in Harvard Business Review suggests that most employers are making several mistakes when they design their Employee Value Proposition.  Hint – we need to offer more than good compensation and flexibility.
The key is to consider your value proposition as a system of four interrelated parts:
*Material Offerings.  These include some of the "normal" things we often think about: compensation, benefits, physical office space, location, schedule, flexibility, and other perks.
*Opportunities to Develop and Grow.  The value proposition here is showing an employee how they are going to develop themselves into a more valuable person in the job market – not just more valuable for their specific job at your organization.
*Connection and Community.  Does your culture energize people and allow them to be their full selves?  Are people valued and appreciated?  You need to connect with your people.
*Meaning and Purpose.  Does your company have a noble purpose? Check out this blog for more on that.  Can individuals connect their personal aspirations to your organization's purpose?  People want to be inspired where they work.
It is important for senior leadership to consider all four of these factors and how they interrelate.  You need an organization-wide strategy.  Focusing on just one area could backfire.  For example, if your Board gets concerned about retention, they could create a well-intended edict for higher pay.  This alone will not address the challenge.
Would you like to better understand your own, personal needs compared to what your employer offers?  Check out this free assessment.
Or – if you would like to see how your company can better design work for your employees, try this free assessment.
When employee needs match company needs and offerings we have a win-win situation which impacts productivity and Mission Impact.  That should be our aim.
*Ideas for this blog taken from: Mortensen, M. & Edmondston, A.  "Rethink Your Employee Value Proposition," Harvard Business Review, January-February 2023, pp. 45-49.