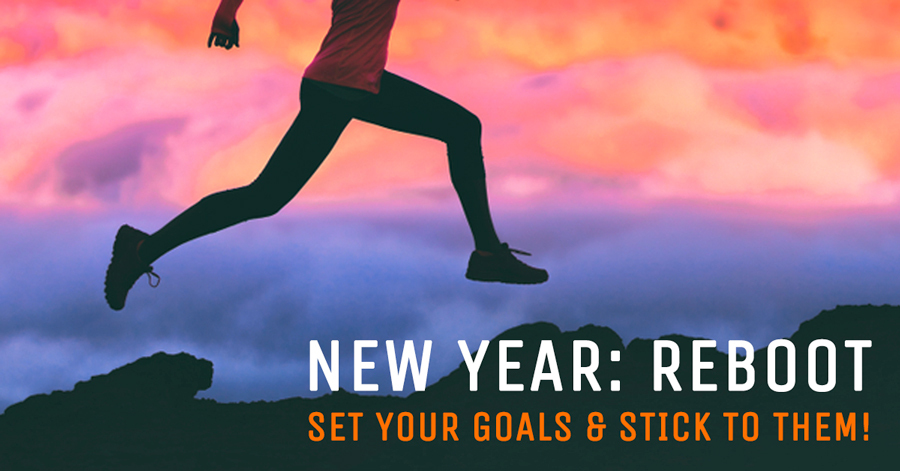 Many New Year's resolutions have already fallen by the wayside.  And most of these are about developing a healthier lifestyle.
Never fear – you can reboot – and start out with Baby Steps.
According to one Time Management Coach, the key is to begin slowly and in this order.
1 – Your Sleep – start going to bed earlier.  Set a time that you think will allow you to get enough sleep before you have to wake up and commit to it.  Set an alarm thirty minutes BEFORE bedtime to start winding down.
2 – Your Diet – start with drinking more water.  Keep a water bottle close to you all of the time.  Start drinking more and then build to a goal.  Once you have momentum with more water, pick one other small thing to make your diet better and start doing that.  Add more Baby Steps once it becomes a habit.
3 – Working Out – start with short walks.  Don't overwhelm yourself at the outset by thinking you need to go to the gym for an hour every day.  Find fifteen minutes in every day when you can walk somewhere – ideally outside; maybe a lunchtime.  After a while, see if you can organize your day to add more time and actually get thirty minutes of good cardio three times a week.  This could be a walk outside once you wake up in the morning.
4 – Build Your Momentum – focus on consistency.  Use Baby Steps to build a virtuous cycle of improved healthy habits that will build upon one another.  The more you work out and eat well, the better you will sleep – for example.
Maybe you need a total healthy style makeover, but don't do it all at once.  Try the Baby Step approach and build toward a healthier you!
*Ideas for this blog taken from: Saunders, E. G. "Building Healthy Habits When You're Truly Exhausted," Harvard Business Review online, April 1, 2022.