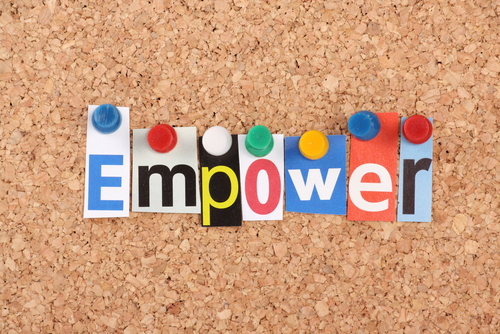 Do you do the project yourself . . . or empower a team member?
This is a classic dilemma for leaders.  On one hand, you know how you would like the project to go.  On the other, you will never maximize the impact of your team if you do not give them new assignments.
Following are some guidelines to use to make your empowerment of team members actually work:
*Prepare Yourself to Give Up Control.  This is not easy, especially if you are a perfectionist.  You have to remind yourself that there are many different ways of doing something well – not just your way.  And everything does not need to be done perfectly.
*Clarify Decision Making Roles.  Make sure the team member understands their authority and accountability – when they need to check back in with you and when they do not.  Make sure they feel comfortable with a project with moderate consequences before increasing the stakes.  Build up responsibility over time.
*Show You Believe in Your People.  Tell them that you appreciate their talents and you are confident in them.  At the same time, don't "dump and disappear."  Make yourself available as appropriate.  If they bring you a problem they encounter, ask for their recommendation – do not solve it for them.
*Acknowledge and Learn.  Make sure to publicly acknowledge the great work someone does on a project.  And then, insist on an After-Action Review.  (For more on AARs, see this.)  Ask the person you delegated to for a report on lessons learned.
As you empower others, you free yourself to take on new, innovative projects.  This can help lead your organization into new areas of success and impact.  In the meantime, you are growing and developing the talent pipeline of your organization.  Empowerment is a win-win.
*Ideas for this blog taken from: Lancefield, D. "5 Strategies to Empower Employees to Make Decisions," Harvard Business Review online, March 20, 2023.