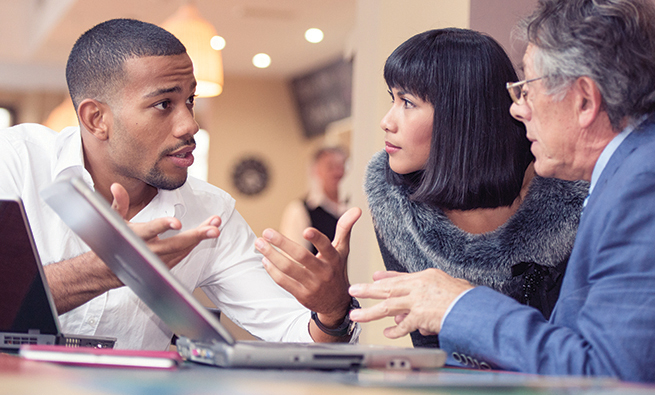 With the best of intentions, we often engage young staff in conversations about their career future.
One one hand, this is a good thing because we want to support their professional development. On the other, it is probably unrealistic for staff who are just a couple years out of college to have a clear career path. Or if they do, it may turn out to be inaccurate.
Authors of a recent article in Harvard Business Review* suggest that we need to do mentoring of young staff in an entirely different way than we have done in the past.  Here are some key take-aways:
*Dispel the Career Myth.  Long gone are the days when you decide what you want to do, join a company, and spend your career there.  In those days, perhaps a "career path" made more sense.  We need to affirm with young people that it is actually preferable for them to be curious about future jobs and not get "trapped" into thinking there is just one road ahead.
*Focus on Transferrable Skills.  The professional development focus, then, should not necessarily be on what specific jobs you are looking for next – but what skills you want to develop.  This will increase their employability and productivity.  I recently interviewed a young woman (whom we ended up hiring) and asked her the "future career" question.  She wisely responded that, in fact, she was interested in developing new skills every year – she also added that she might be ready for my job one day (Welcome Jazz!).
*Create Milestones.  As with any project, it is ideal to set measurable goals and milestones for skill development activities.   This can allow both staff and supervisors to visibly see the progress they are making.  For specific suggestions on creating effective goals, check out this article.
*Encourage Small Experiments.  Young staff might not know what kinds of new skills would interest them or assist them with their development.  Encourage cross-training within other departments or even shadowing others to give them a taste of what is done elsewhere in the organization.
It is crucial that we devote time to supporting our young staffers with their professional development.  But doing it in the context of skill development rather than pure career advancement is a positive shift in mindset for all of us to make.
*Luna, T. & Cohen, J.  "How to Mentor Someone Who Doesn't Know What Their Career Goals Should Be," Harvard Business Review, July 10, 2018.