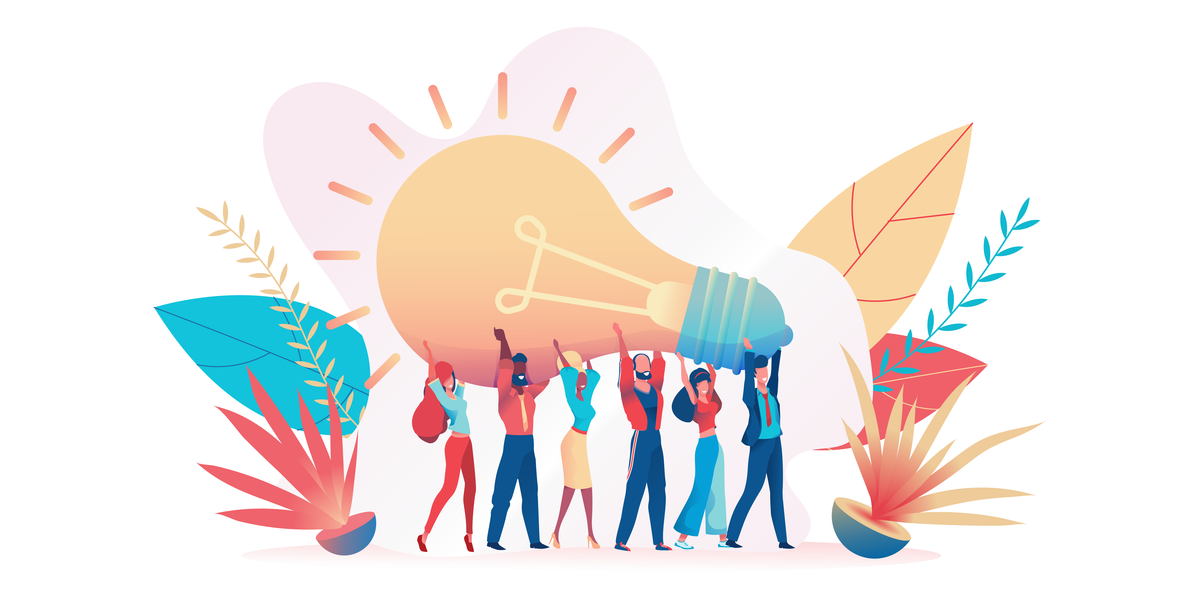 Leaders continually strive for more creativity and innovation from their teams.  The ever-changing environment calls upon us to strive for continuous improvement.
One of my favorite authors, Adam Grant, wrote an excellent book on creativity called Originals.  You can check out my blog on his book here.
As far as creativity among teams goes, a recent article in Harvard Business Review article includes some excellent ideas for improved creativity.  Check these out:
Generate Lots of Ideas When Brainstorming.  This is very consistent with Adam Grant's research.  Teams all too often fall in love a new idea at the beginning of a brainstorming session.  Instead, push yourselves to produce a large quantity of ideas over a period of multiple brainstorming sessions.  Then figure out which ones are worth testing.
Create Space for Failure.  Failure is part of the culture of innovation.  Start small and experiment.  Learn more about building "Minimal Viable Products" which you can test with lower risk at this link.  Fail Fast and Fail Forward.
Block "Creativity Time" on Your Calendars.  Too many people have calendars full of meetings every day.  There is no time to think creatively!  Be a role model by blocking chunks of time every week that you are free from meetings to explore new ideas.  Encourage your team to do the same.
Appreciate Problem-Finding.  Many bosses hate it when the team brings them problems.  Learn to embrace this and use the problems as opportunities for innovation.  Encourage your team to find things that are bothering clients or the staff.
Leaders need to better understand the creative process so they can support their teams and lead innovation.  Use these ideas to improve creativity and make even more of a Mission Impact.
*Ideas for this blog taken from: Utley, J. & Klebahn, P.  "5 Ways to Boost Team Creativity," Harvard Business Review online, March 28, 2023.