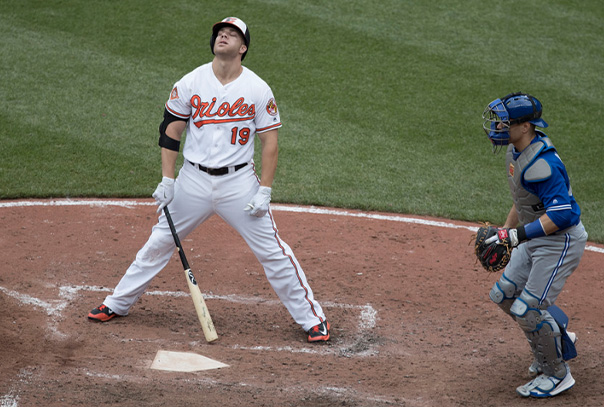 We talk about it in sports, but it happens to all of us – we sometimes get into a slump.
What to do?
Baseball players are notorious for trying all kinds of wacky things to break a slump.  One player threw away his "unlucky" jersey.  Another poured lighter fluid on a bat and lit it on fire with "his" bat "watching."  This was supposed to scare his bat into action.  And supposedly, Derek Jeter once wore a golden thong under his uniform to break a terrible 0-32 batting slump.  Evidently it worked and he hit a home run in his first at bat.
None of these are recommended for your work slump.  However, here are some practical ideas from a recent Harvard Business Review article that may work for you:
*Focus on the long term.  Your work life is a long "season."  Remember your successes from the past and take comfort in knowing that this will turn around in time.
*Celebrate "Tiny" Wins.  Projects are made up of lots of details and you are getting many of these right.  Focus on these and see how they will add up over time.
*Set Emotional Boundaries.  You do not need any "negative vibes" when you are in a slump.  You know who these people are.  Stay away from them.
*Record What is Going Right.  At the end of each day write down at least three things that went right that day.  This shifts your focus from the negative to the positive.
Sometimes we all run into a tough streak.  Your time will end.  If none of these ideas work, then who knows – I bet you could buy a golden thong somewhere online.  After all, it worked for a Hall of Famer.  Good luck!
*Ideas for this blog taken from: Sugar, A.  "Keeping Your Spirits Up When You Really Need a Win at Work," Harvard Business Review online, July 13, 2023.